Hello Boomboxers!
I just bought my first boombox from ebay, a JVC Kaboom rv-nb99bk. I know, it's not the real deal compared to the boxy boomboxes from the 80s, but I read so much about it's ability, to rock a small party standalone, that I decided to replace my crappy hifi in berlin with it. If I ever am in money, I will probably try to get a real one with better sound quality, as I hear it can't compete with my real hifi, but for the moment it serves my needs just right.
It really is a KABOOM!
Everything seems to work perfectly and except for one scratch it looks beautiful as new. BUT there is one problem:
I can't get the display backlight to work. As you can see below, it clearly shows AUX and is currently singing in it's boomy voice, but there is no orange light.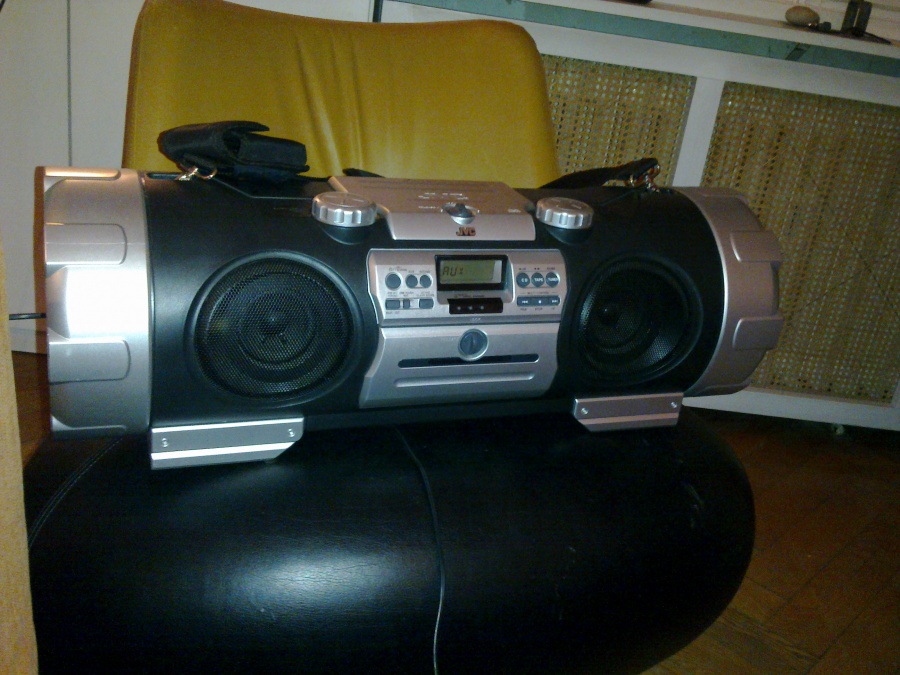 It is only a small drawback as I got a good price on this (220 euros is not too much, right?), but I would love to see what it says in the dark.
Is it possible to open this part of the box without hurting it too much? I guess, then it shouldn't be too hard to fix the LEDs.
Also, the orange light makes it look like the party animal has its own eyes and is
watching
while booming!
Thanks so much in advance!
Greetings from Germany, martin