Well I'm back at it with my 3rd M70 build. This one needed cassette deck work and treble potentiometer repair. I saved another one.
Here I have the pot removed from the board using my new soldering station. It made this much easier.
20200110_202428.jpg 152.57K 5 downloads
Glued fingers back to nylon slider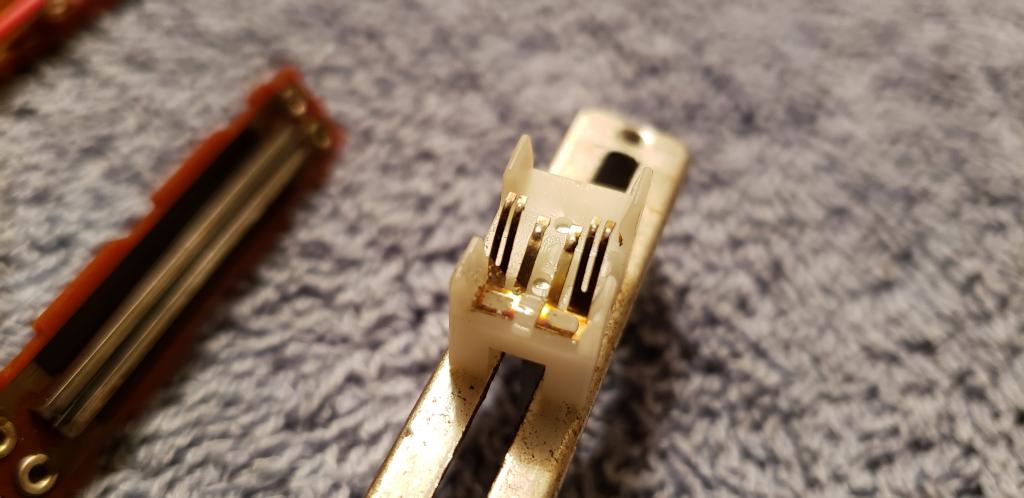 Very Happy with this solder job
To my surprise the rear cover antenna supports are in perfect shape with the original antennas. The deck mechanism looks as if it was used very little as the tolerances were tight. Even the pinch roller looks and feels like new. All the idlers are fresh and new feeling...not hard and cracking like some. I lucked out. A lightly used M
70 with common issues that are now all fixed. I can tell this one is going to go the distance.
Cosmetically its about a 8.5 out of 10 IMO.
20200114_155843.jpg 122.81K 5 downloads
It's back together after repairs. Plays and looks like new during my testing. Installed new belts and fixed the treble on the the tone board. Cleaned it up and it's now 100%.
Video is prior to cleaning as I was sorting mechanical repairs first. This was the first test after all adjustments and repairs. Moment of truth time.