Hi all, and an happy new year to everyone !
Just before XMas my GF asked me if I could "sonorize" the bathroom !
That was the right excuse to buy a box, so I found a nice Philips D8414 for penuts on the Bay (needed a small box to put in the only place still available in the bathroom, you know girls...
). This box is in mint condition, looks new without any mark, and surprisingly has a good sound for a "tone only" box.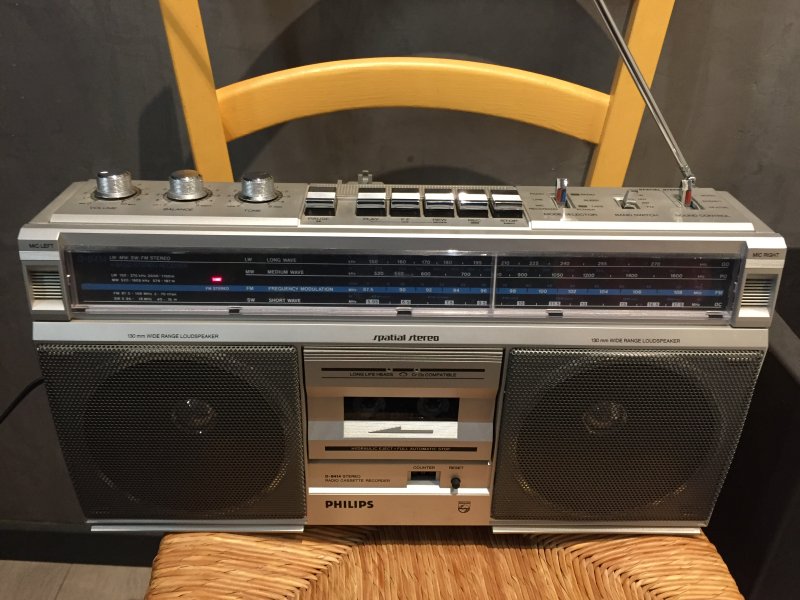 5 days later we were at a big flea market where I found this Hitachi TRK-9100. Very dirty, missing its antenna, but the guy asked me 4€ for it, so...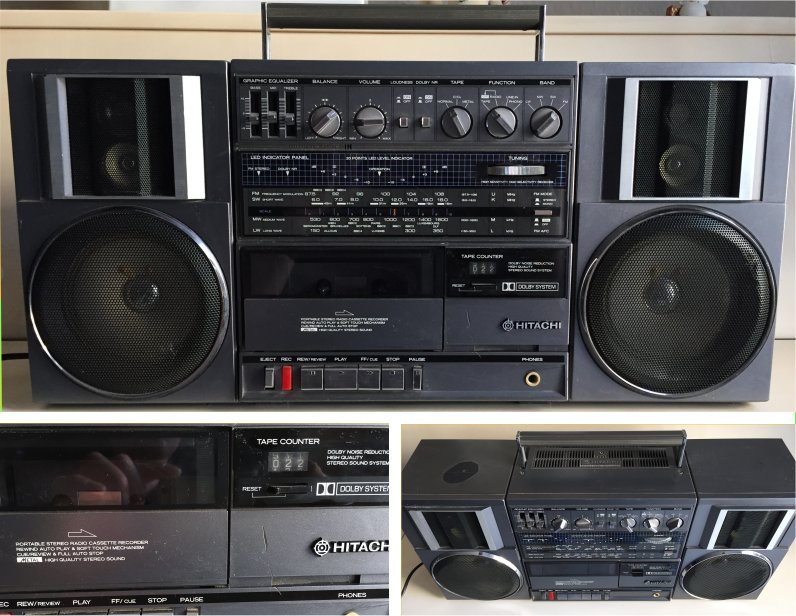 I cleaned and tested it, everything is working as expected, even the deck. I will restore and respray it later...
And before I left the vendor, he gave me for nothing this Philips D-8534. Radio is OK, but the deck doesn't work on play (only FF and rewind), it must have the broken gear problem like a lot of boxes from Philips do... 2 boxes for 4€
The handle is broken and 2 sliders are missing. I will restore it too if I can find these missing parts ! Will ask in "Parts Wanted" soon