Hi everyone
-
I'm just getting used to using my new digital camera Phone and I like outside shots the best.
Here is some new photos of my Sharp Gf-9191X.
I really like the versatility of this boombox.
It has a great tuner section and the cassette works pretty good to.
I just need to clean some of the cassette's internals still w.de-oxit.
I love the sound-the right side is just a lttle quieter than the left side but on mono it's the same.
The cassette works good enough that it doesn't really need anything.
I just want to get it perfect though.
These things rock!
35 watts draw and it's pretty clean.

I'm getting use to taking "Better Shots" with my camera so be patient with my photos.I'm really used to taking nature and outside shots without boomboxes.
I can't wait to get a serious camera!!
Enjoy & have a super week-GB.
-
-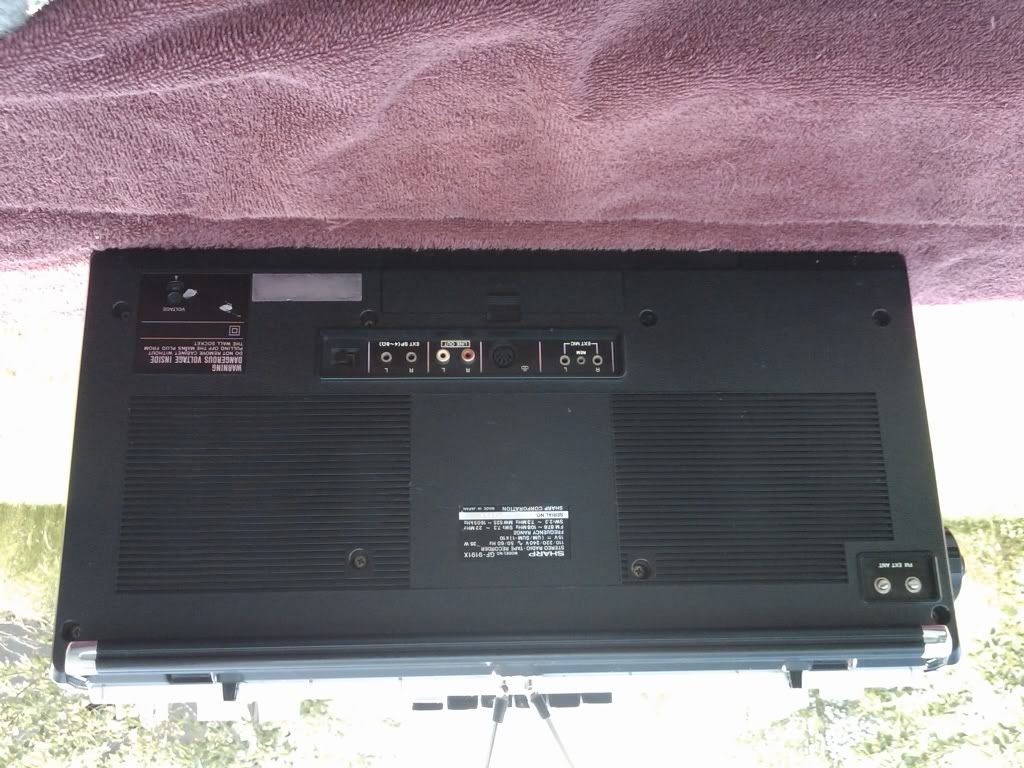 -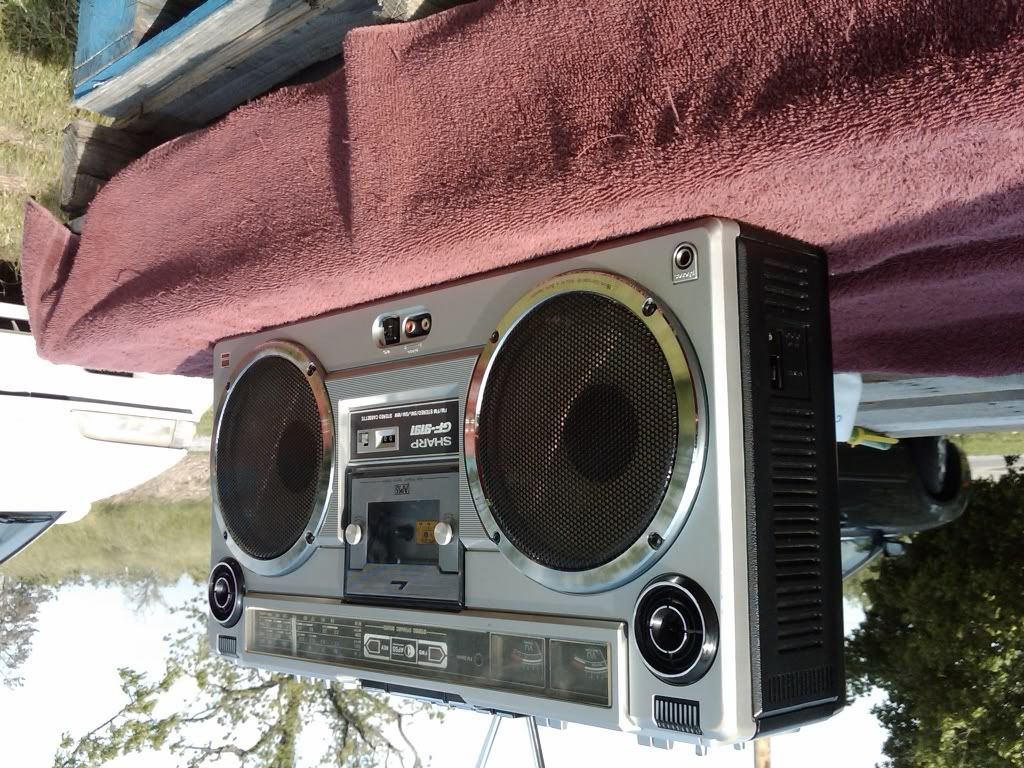 -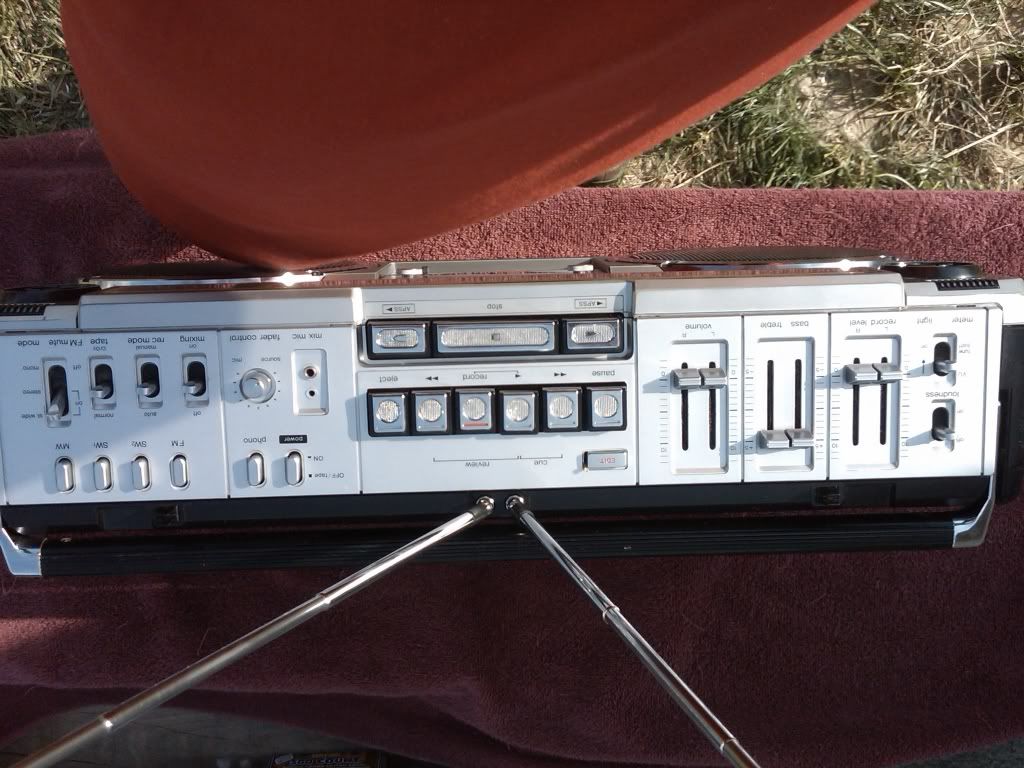 -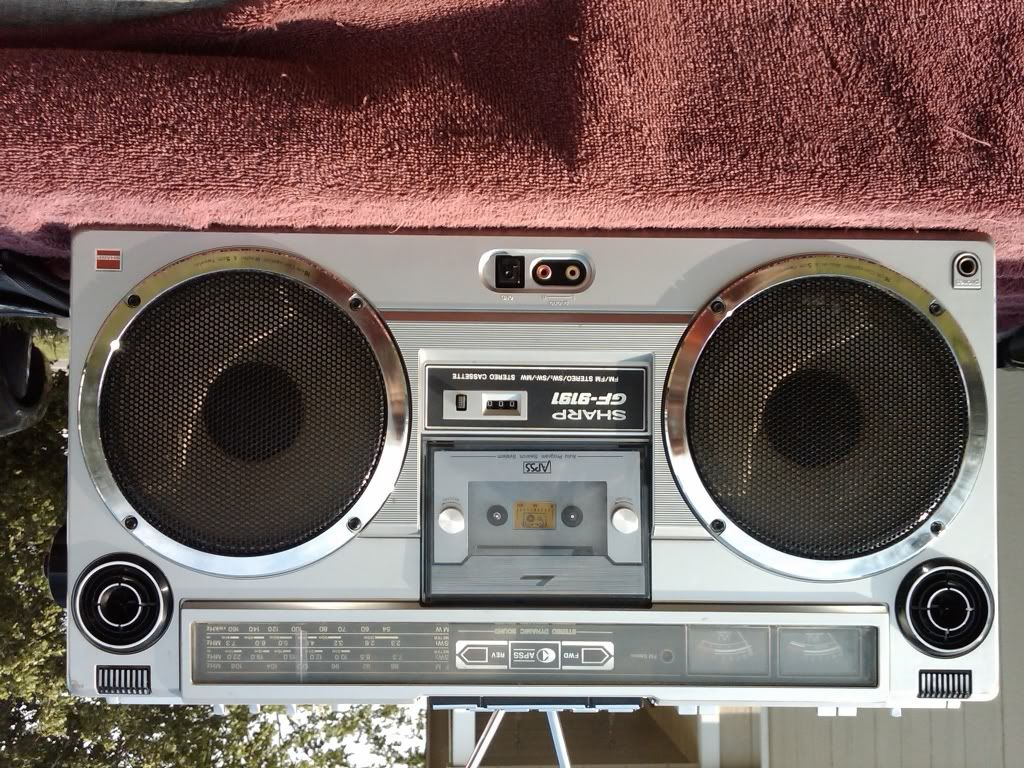 -
-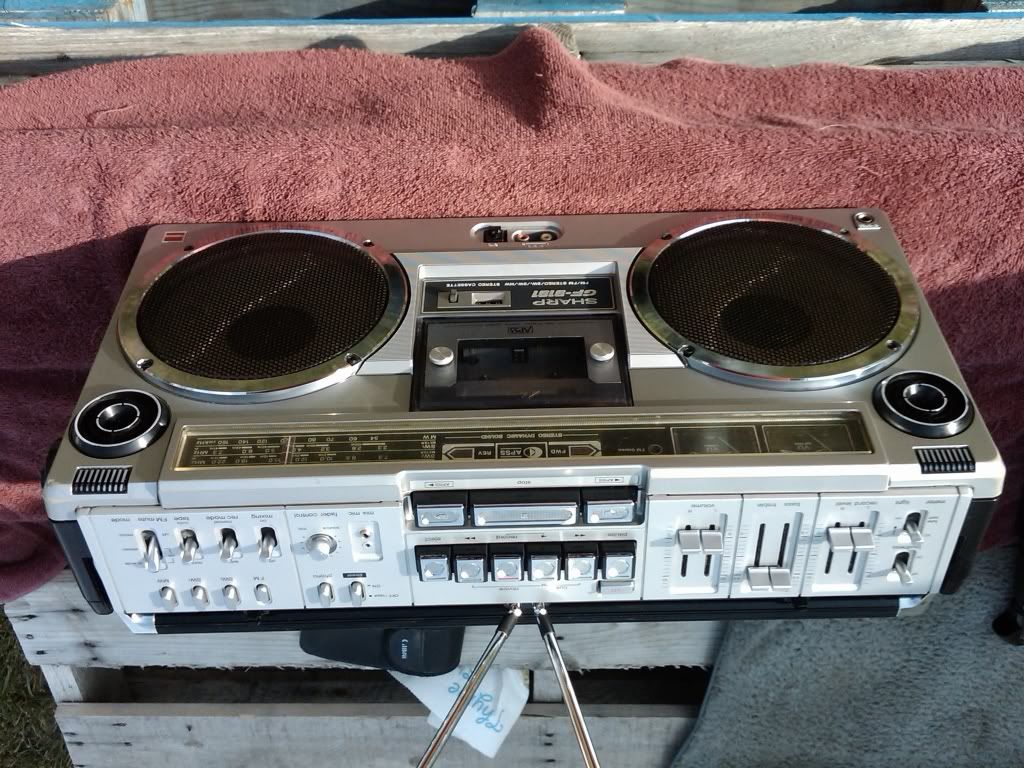 -