Hey guys,
My name is Brian, new member here. First I'd like to thank all you guys for making a great forum to discuss these old boomboxes, a lot of great info here!
If these subjects have been brought up before, my apologies.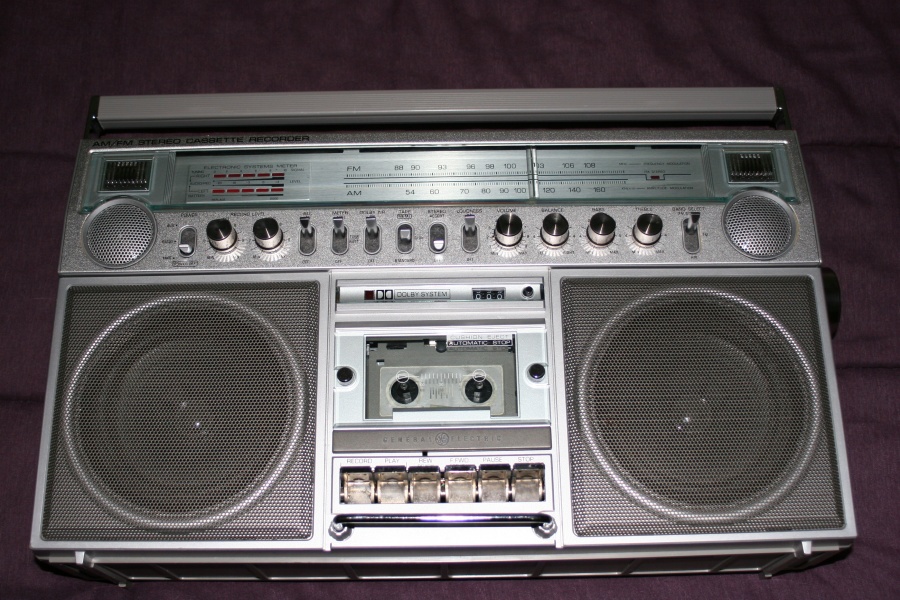 I've just received a GE 3-5286 and while it is in great cosmetic shape there are a couple things that I need help with.
First, the tuner is a bit sketchy, the sound will cut out here and there, sometimes it is just gone, I can see the signal is there from the meters and the "stereo" LED but no sound. When the sound is there it will stay on for a bit then start stuttering, then no sound.
The other thing is the AUX function with my Ipod. It works somewhat, but can only have the volume on the Ipod a little past a quarter way up till it starts cutting out. I'll have the volume on the box up to about 7-8 which I guess is the max for this little box. Again, sometimes the sound isn't there at all.
The cassette plays great.
Would this be a case of needing all the switches, pots, and jacks cleaned?
If I can provide anymore info that will give a clearer picture of what's going on please let me know.
Thanks in advanced!