What time is it? IT'S TIME to party!
Thomas is currently at my house with his custom GF777. Today we made use of the good weather and went out to see the new Pioneer Steez at a local electronics store (Saturn).
Well, we got there with his GF777 and my S90 to do a proper battle and damn, we were officially allowed to crank the sh*t out of the Pioneer and our boxes
.
Review of the Pioneer: Damn good sound for its size - good portability - but sadly it does not appeal to me somehow. The sound is not as warm as on older machines
.
And a retail price of 380€ is a little too much imho
. Especially since it has NO radio
Anyway, we spent most of the time shwoing our old boxes to the employees there
They took pics and loved them (and all had to admit they can really rock as good as the Pioneer
)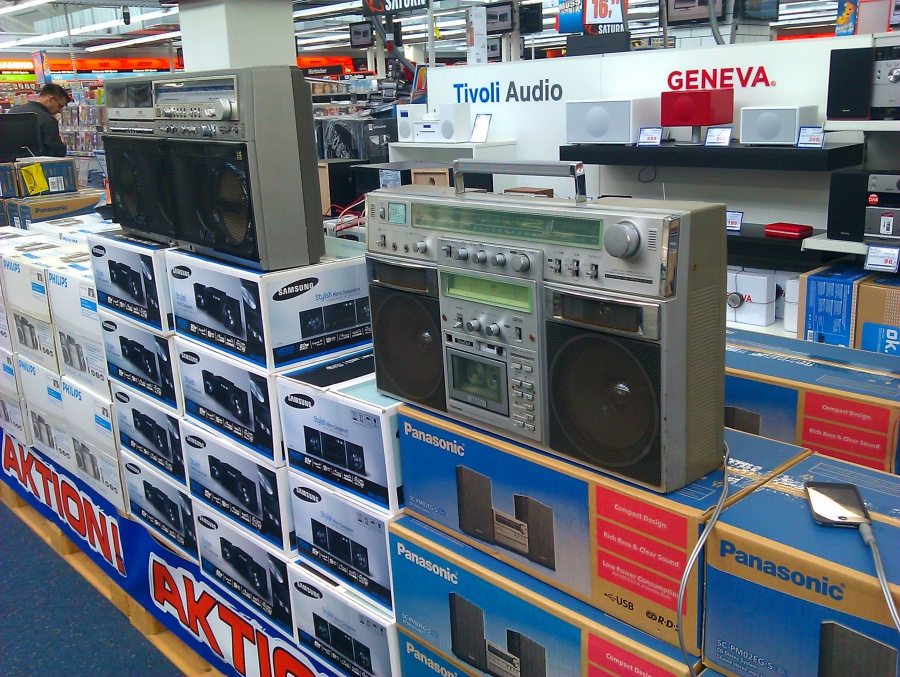 Here's Thomas btw:
Old vs. new
And then we could not stop drooling when an employee hooked up these two 2500€ (yes! Twothousandandfivehundred!) ONKYO amps along with a 1700€ preamp, a 1200€ CD player and mothafreaking 7000 (!!!!) euro speakers with connection cables worth 500 euros a piece
DAMN, that was one experience