Okay guys, here's the info for this year's contest! There are two ways to win. You can try with the 'Pop / R&B' or with the 'Rap / Hip-Hop / Electro' audio files (download links at the bottom of this post).
Each audio file contains one measure from 60 different songs from 1980 to 1989. All you have to do is identify each song by artist and title AND have them in the same order as the official MP3. You cannot mix and match between the two audio files to come up with 60 songs.
There will be three prizes available:
GRAND PRIZE
Prize: Your choice of a red or silver Sansui CP-55W in working condition. Cassettes are working, but I can't guarantee belt condition.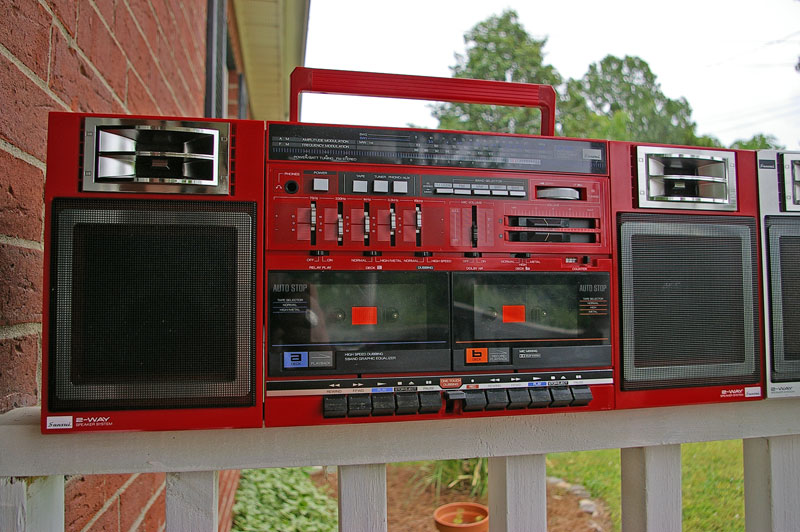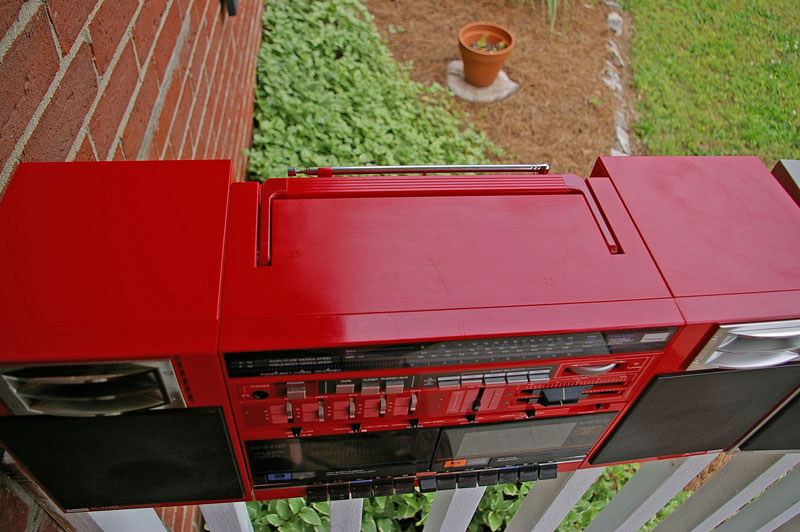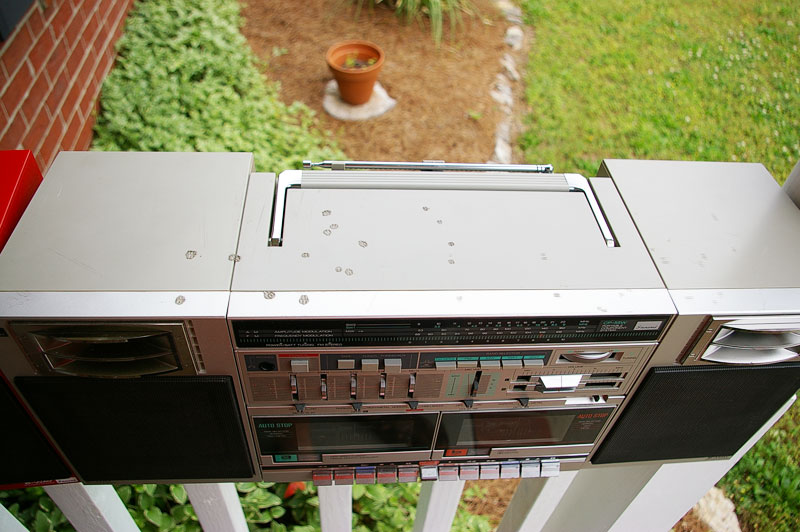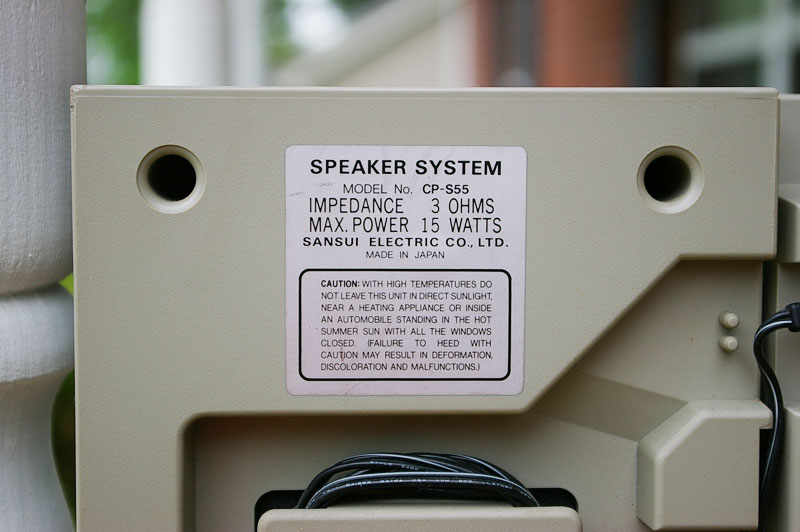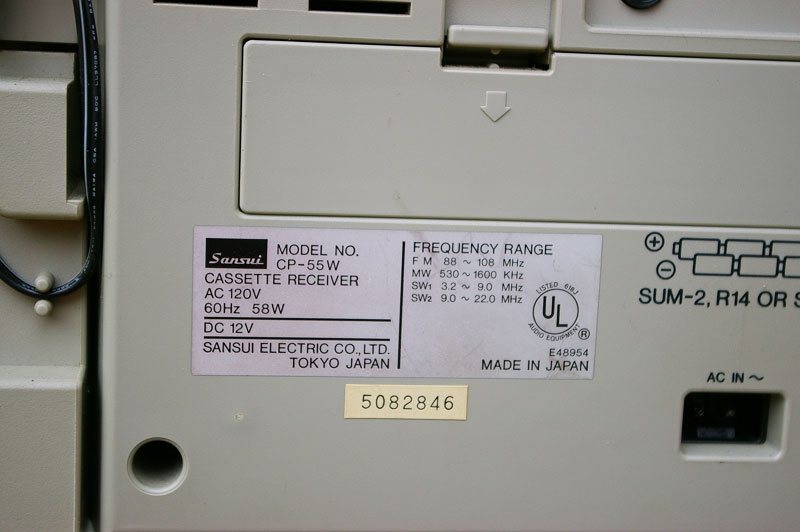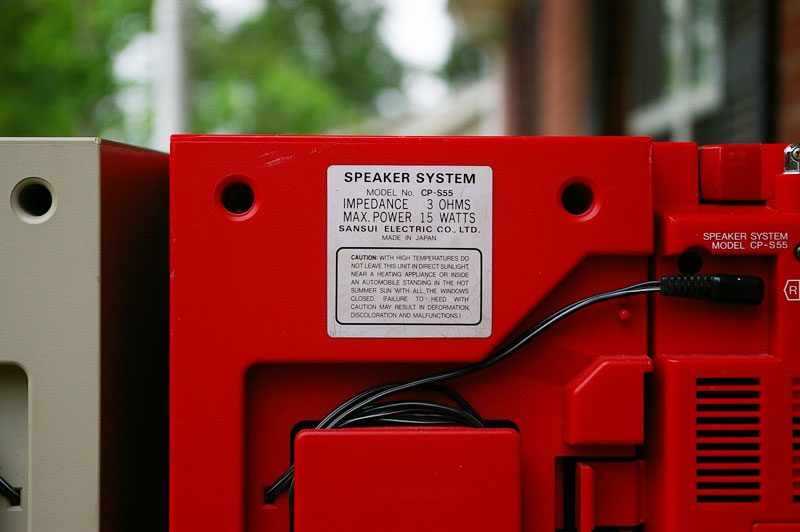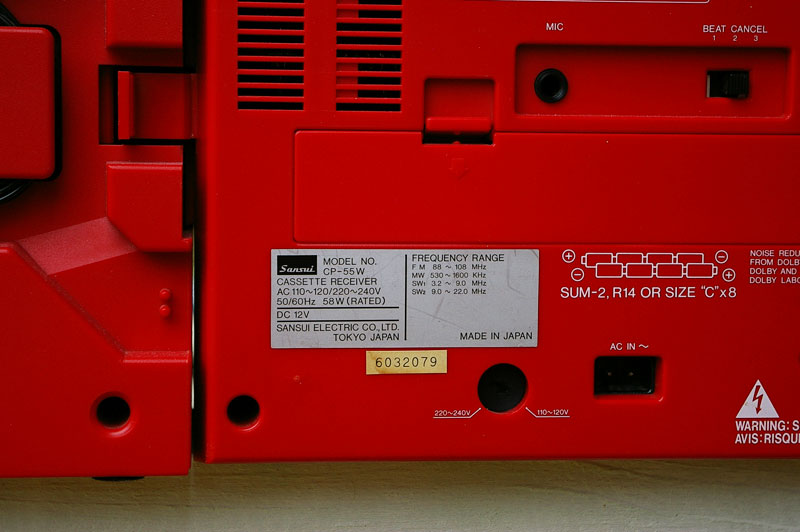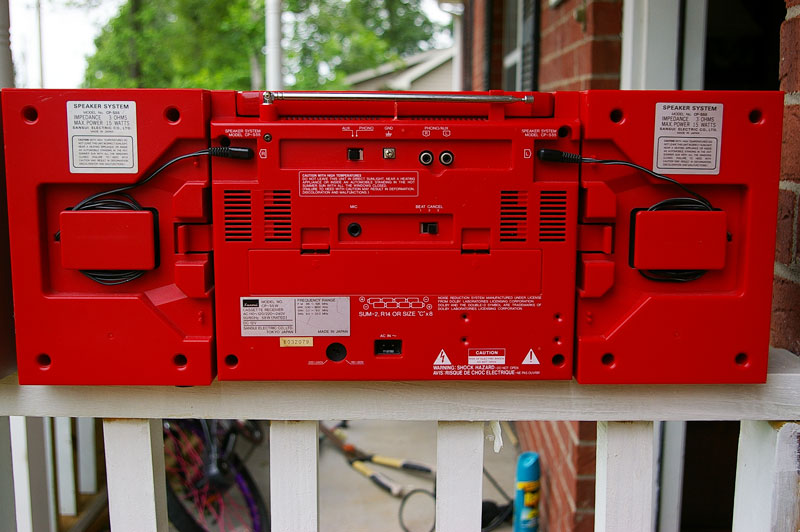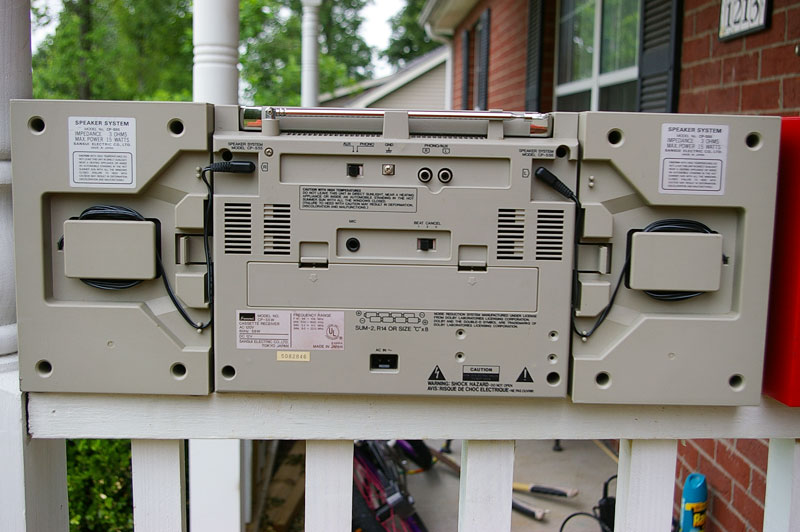 SECOND PLACE
Prize: TDK HD-30 Head Demagnetizer
THIRD PLACE
Prize: Sealed 2-pack of vintage Maxell XLII 90 cassettes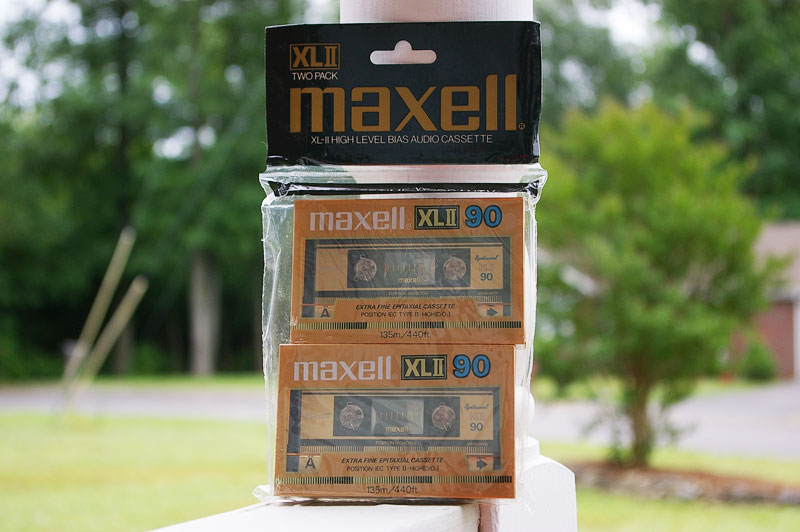 -------------------------------------------------------------------------------
Boomboxery Third Anniversary Boombox Giveaway (the "Contest") shall be subject to these Official Rules, and by entering, all entrants agree to be bound by the terms and conditions in these Official Rules.
1. ELIGIBILITY: The Contest is open to all members of Boomboxery who have a total post count of ten (10) or more. Members who have been deleted or have had their accounts deactivated are not eligible to play or win. This Contest is subject to all applicable laws and regulations, and void where prohibited by such laws. By participating, you agree to these Official Rules and to the decision of Boomboxery whose decision is final and binding in all respects.
2. HOW TO ENTER: The Contest begins at 12:01 A.M. Eastern Daylight Time May 3, 2012, at which time a post will be made in the Contest thread that contains the official MP3s of all 60 songs. Entries may be made until 11:59 P.M. Eastern Daylight Time May 18, 2012 (the "Entry Period"). Entries can be sent to Fatdog via Private Messaging ("PM"). Eligible members may submit more than one entry during the Entry Period. NO PURCHASE IS REQUIRED IN ORDER TO ENTER THE CONTEST.
IF A MEMBER SUBMITS MORE THAN ONE ENTRY, ONLY THE MOST RECENT ONE WILL BE CONSIDERED FOR THE CONTEST AND ALL PREVIOUS ENTRIES MADE BY THAT MEMBER WILL BE DELETED.
3. DETERMINATION OF WINNER: The first eligible member to correctly name all 60 songs by Artist and Song Title - AND - have them in the correct order will be deemed the winner ("Winner").
Winners will be notified within 10-days of the end of the Contest by PM and/or e-mail. If any Winner does not respond by PM or e-mail to the notification within three (3) calendar days, they will be disqualified and an alternate winner, if any, will be selected. Winner's Entry submission and acceptance of the Prize offered constitutes permission (except where prohibited) for Boomboxery to use said winner's name, avatar, and address (city and state/country only), in all forms of media worldwide, in perpetuity, without limitation, notice or further compensation.
IF THERE IS NO GRAND PRIZE WINNER, ONLY THE SECOND AND THIRD PLACE PRIZES WILL BE AWARDED.
4. PRIZES: One (1) Grand Prize will be awarded. The Grand Prize consists of a Sansui CP-55W boombox in clean, working order and a power cord. Shipping to North America is FREE. All other locations will be responsible for shipping costs. Estimated value of the Prize for shipping purposes will be $125 USD. One (1) Second Place prize will be awarded and one (1) Third Place prize will be awarded. Worldwide shipping for Second Place and Third Place prizes is FREE.
5. PRIZE CONDITIONS: The Winner is responsible for all taxes or customs fees applicable to the acceptance and use of the Prize. The right to receive a Prize, if any, is non-transferable, and Prize substitutions are not allowed.
6. LIMITATION OF LIABILITY: NOTWITHSTANDING ANYTHING TO THE CONTRARY CONTAINED IN THESE OFFICIAL RULES OR ELSEWHERE, BOOMBOXERY MAKES AVAILABLE THE CONTEST, AND THE PRIZES ON AN "AS IS" BASIS AND MAKES NO WARRANTY AS TO CONDITION OF THE PRIZES UPON RECEIPT BY WINNER.
By participating, the entrant agrees to release, defend, hold harmless and indemnify Boomboxery and its administrators, moderators, and members against any and all liability, damages claims or causes of action (however named or described), with respect to or arising out of entrant's participation or inability to participate in this Contest, and/or the receipt, use or misuse of the Prize awarded herein.
7. WINNER LIST: Winner information may be published on Boomboxery's website at
http://www.boomboxery.com/
and in the Forum of Boomboxery at
http://www.boomboxery.com/forum/
following the end of the Entry Period.
8. GENERAL: Boomboxery reserves the right to modify the rules at any time.
DOWNLOADS
Pop / R&B
Rap / Hip-Hop / Electro
GOOD LUCK!